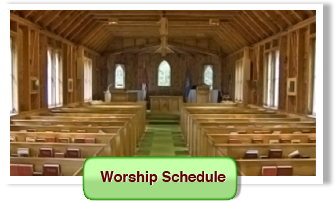 Welcome to our website!
Please explore the links on the left to learn more about our church
We are thrilled to announce that our lovely little church will be open for Thanksgiving service this year.
10:30 Sunday October 10.
COVID 19 protocols will be in place so do wear a mask.
Please join us as we give thanks for our many blessings.
Our guest minister will be retired Presbyterian minister Blake Walker from Huntsville.